Monday June 19th, 2017 / by T-Media / In
As established in my previous post, corporate reputation is stronger than brand. This is shown by a massive pool of data that we have collected, over the years, in our Reputation&Trust research. Looking at the data, we have discovered that corporate ethos constitutes 71% of buying decisions, whereas brand only makes up 29%.
This, however, is not the whole truth. Below, I will discuss two important concepts that are part of the picture.
First, products and services need to be relevant. Think, for instance something as mundane as slippers. If your need is to keep your feet warm indoors, slippers, as a product, are indeed relevant.
Now, if three different companies manufacture exactly the same kind of slippers, who will win in sales? The obvious answer is that it's the one who sells them at the lowest price.
Therefore, second, if you don't want to sell price, you need to differentiate.
Differentiation means that one of the three companies starts to make slippers using leather and studs. Another one goes into decorating its footwear with lace.
This way, all three manufacturers will probably find their own customers. The competition is no longer about price. Furthermore, consumers can express themselves through plain slippers, or leather, studs, or lace, according to their preference. Differentiation occurs, and everybody wins.
With manufacturers this clever, what could possibly go wrong on the path to success? I'll answer with another question: What would happen if the public learned that one of the companies, the one whose slippers they like, uses child labour?
A spoiled reputation is extremely likely to cause loss of business.
So, we're back to the initial question: Is brand more important than reputation? The answer, of course, is 'no'. It's pointless to try to figure out whether to put more emphasis on reputation or brand, because a successful business can't do without either.
Reputation builds legitimacy and generates demand. If you don't have legitimacy, you don't have a business. On the other hand, the brand helps to differentiate relevant products form the rest of the pack.
Any internal bickering around reputation and brand only heightens the likelihood of defeat in a heavily contested market.
A good brand and reputation manager acknowledges this yin and yang and sees the imperative of integrating reputation and brand management. The leadership team that agrees to the holistic approach will prevail over competition.
---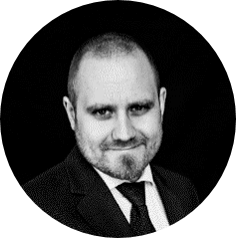 MBA Riku Ruokolahti is T-Media's development director and leads our Reputation&Trust business. Riku coaches C-level executives and management groups in holistic reputation management. +358 400 512 200, riku.ruokolahti@t-media.fi