People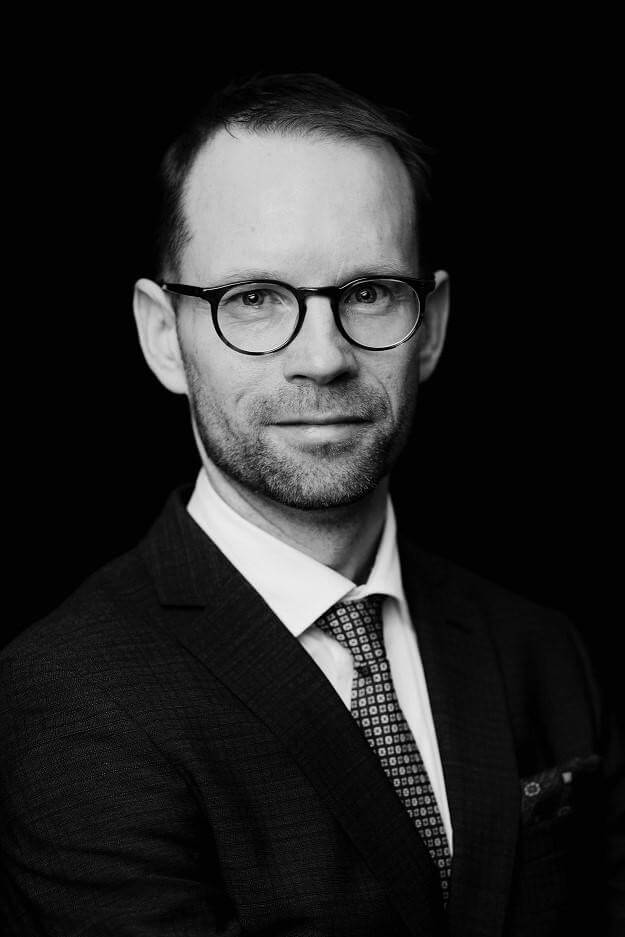 Harri Leinikka, CEO, T-Media
M.Sc.(Tech.), Certificate of Reputation Management, +358 40 505 5001, harri.leinikka@t-media.fi
Harri Leinikka is the CEO of T-Media and one of its founding partners. Harri has more than 20 years of experience in communications and reputation management. Previously, Harri has worked in Alma Media, as a management team member at the Finnish Economic Information Office TAT, and in the Board of Directors at Infor.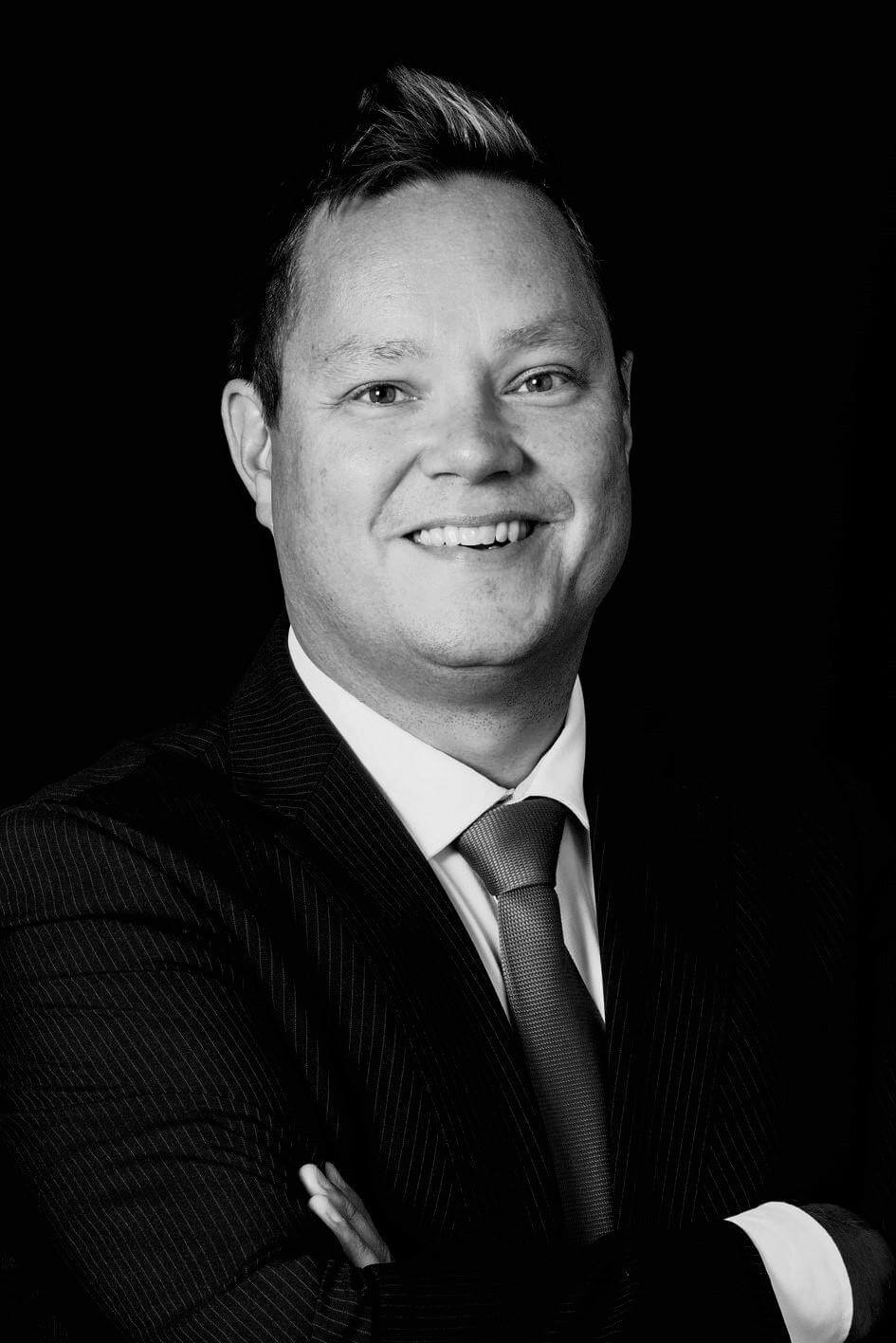 Jirimiko Oranen, CEO, T-Media Relations
MBA, Bachelor of Culture and Arts, +358 40 756 6655, jirimiko.oranen@t-media.fi
Jirimiko Oranen is the CEO of T-Media's communications and reputation advisory practice. He has more than 25 years of experience in communications, marketing and media. Before T-Media, he worked as the Nordic Marketing and Communications Director at TCS. Jirimiko's core expertise includes communication and marketing strategies, issues and crisis management and executive trainings. Jiri holds an MBA from the Henley Business School.
Päivi Salminen-Kultanen, Business Director
M.Sc.(Agric. and Forestry), eMBA, +358 40 727 9717, paivi.salminen-kultanen@t-media.fi
Päivi Salminen-Kultanen is the head of T-Media's talent attraction practice and for the Responsible Summer Job (Vastuullinen kesäduuni) campaign. Previously, Päivi has worked as the head of recruitment services at the Helsinki University of Technology, at Jobline, and as an executive search consultant. Päivi has an eMBA from the Helsinki University of Technology.
Riku Ruokolahti, Development Director
MBA, Certificate of Reputation Management, +358 400 512 200, riku.ruokolahti@t-media.fi
Riku Ruokolahti is the Development Director at T-Media. He acts as an advisor to the leadership and boards of Finnish and international enterprises. The Reputation&Trust model developed by Riku is based on a holistic approach at brand reputation management, and on identifying the critical dimensions that define the reputation of an organisation. Riku has an MBA from the Henley Business School, and he holds a Certificate of Reputation Management.
Sari Maunula, Research Director
M.Sc.(Econ.), +358 50 409 1543, sari.maunula@t-media.fi
Sari Maunula leads T-Media's research operations. Previously Sari has been working as a research manager at Taloustutkimus and Aegis Media. Sari has a vast experience in brand and reputation research and personnel surveys.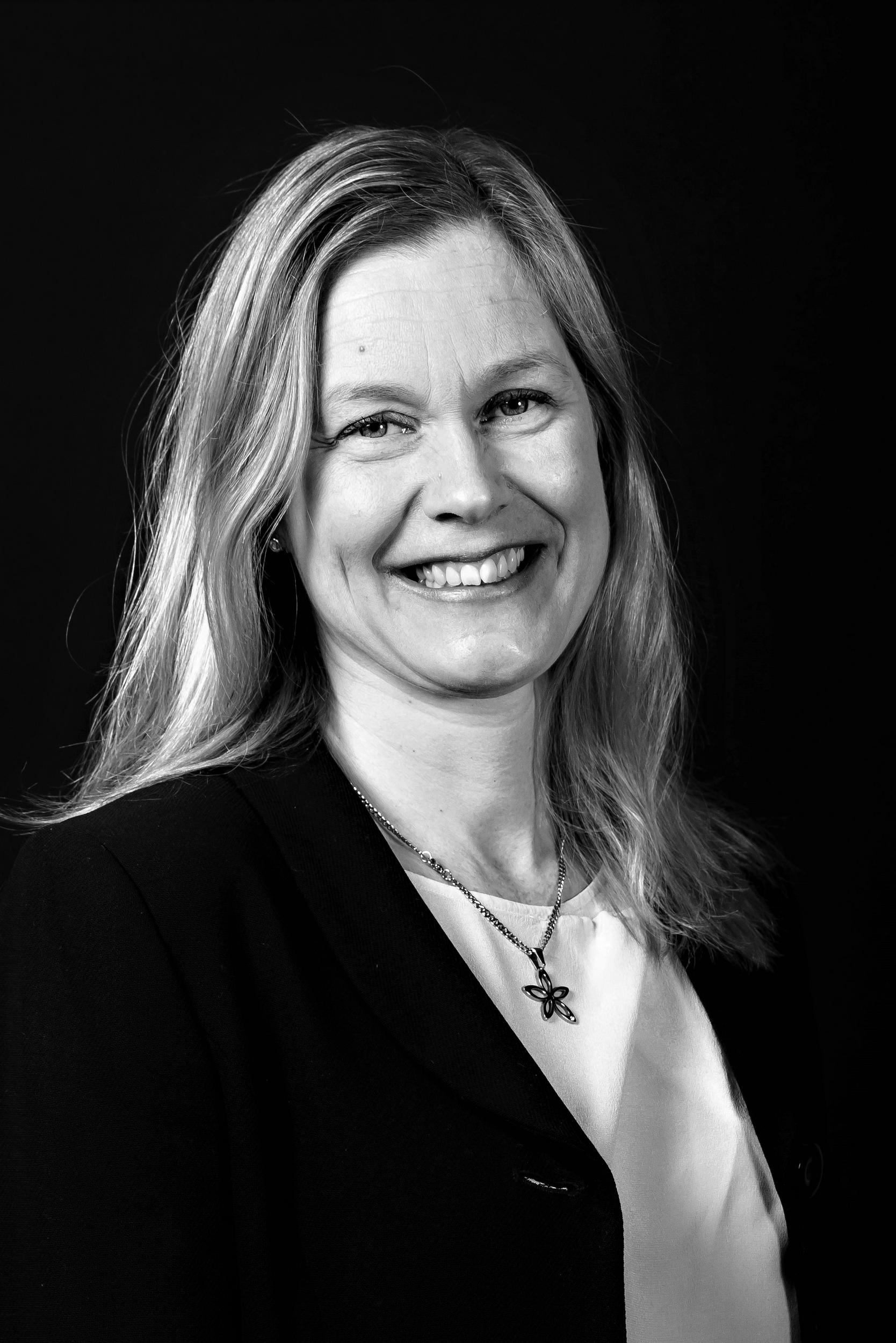 Hanna-Mari Aula, Senior Advisor
D.Sc(Econ.), +358 40 585 6466, hanna-mari.aula@t-media.fi
Hanna-Mari helps our clients develop their communications and enhance their reputation. She has nearly 20 years of expertise in reputation management and corporate communications. Hanna-Mari received her doctoral degree from the Aalto University in 2015 studying reputation construction, and has previously worked e.g. at the KAUTE foundation, Aalto University School of Business, and reputation management consultancy Pohjoisranta.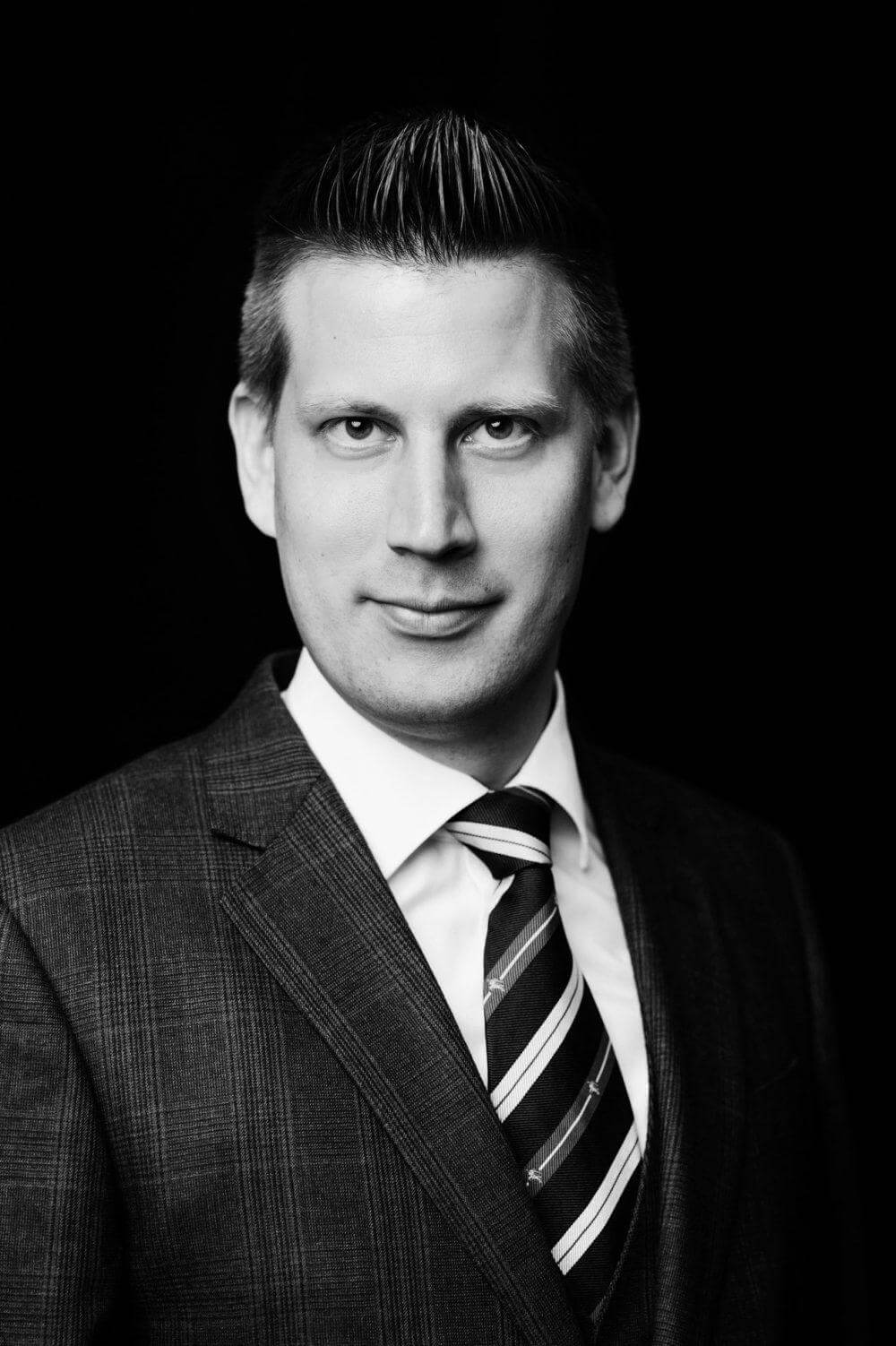 Kai-Verneri Kaksonen, Client Relationship Manager
M.Sc., +358 50 545 5421, kai.kaksonen@t-media.fi
Kai-Verneri helps our clients to measure and understand their reputation as well as develop and improve their stakeholder relationships. Kai-Verneri has previously worked for the Finnish Economic Information Office and the University of Helsinki.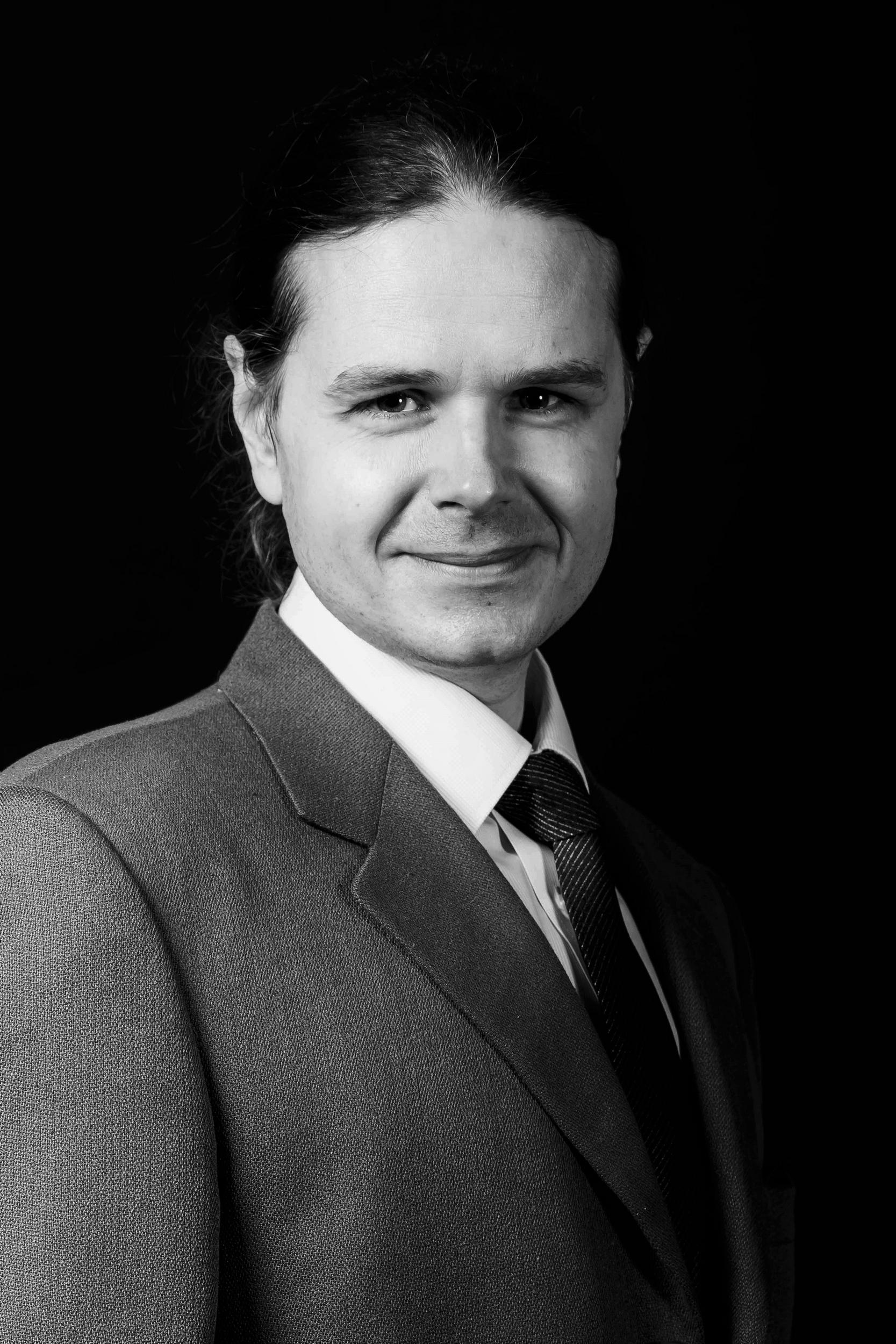 Andrei Sergejeff, Account Manager
MA, +358 50 3030204, andrei.sergejeff@t-media.fi
Andrei helps our clients with the planning, coordination and implementation of their research projects, as well as in understanding and applying the results in practice. Andrei has a strong international background and a deep understanding of academic research. Andrei is also a freelance speaker and lecturer, and the author of several nonfiction books.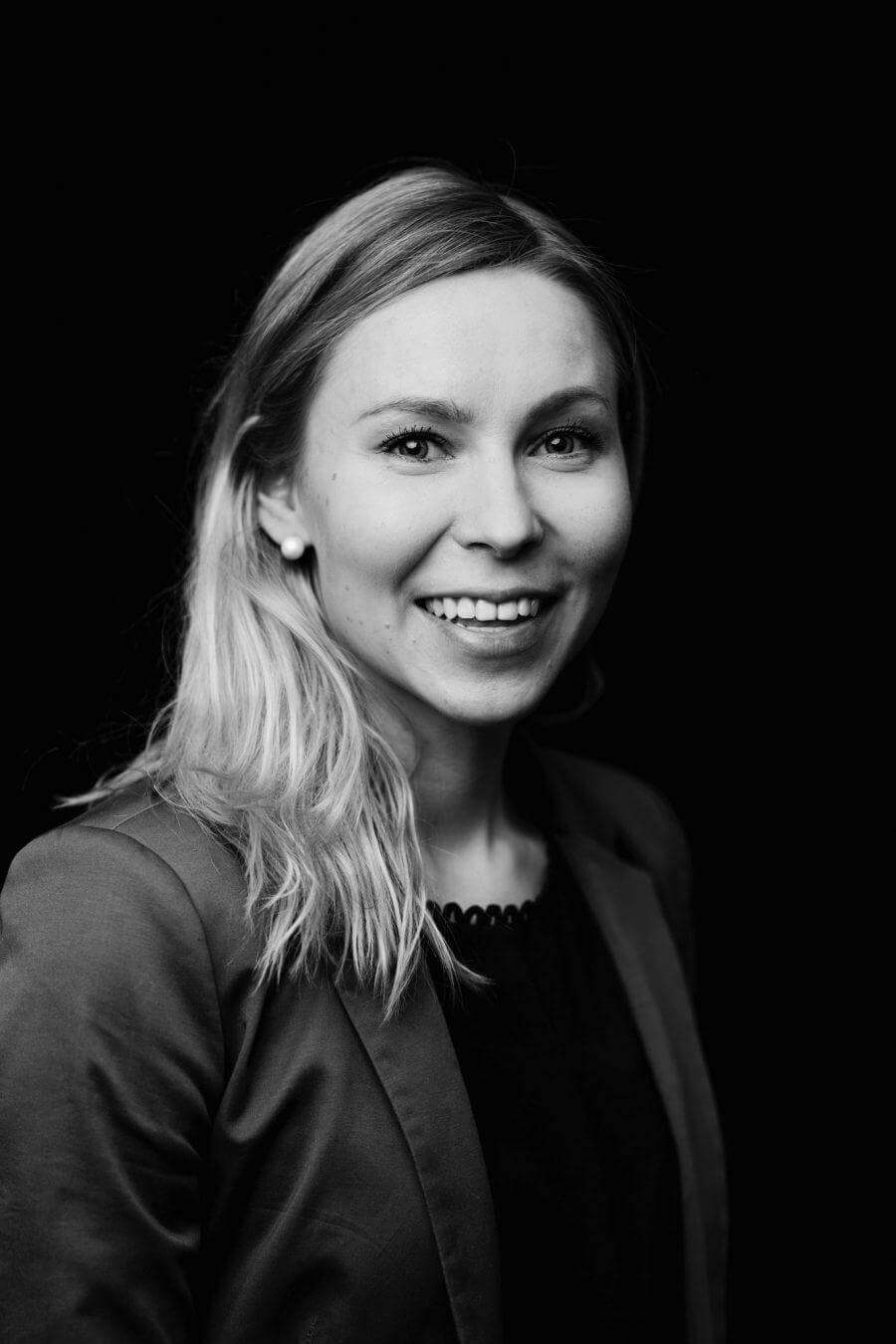 Kaisa Laurila, Communications & Account Manager
MA, +358 50 518 0798, kaisa.laurila@t-media.fi
Kaisa works as the Communications and Account Manager in the Reputation&Trust sales team and Vastuullinen kesäduuni campaign. Her expertise in Public Affairs and PR came from her time at the Finnish Hospitality Association MaRa.
Kristian Vainio, Client Executive
M.Sc.(Econ.), +358 50 410 4468, kristian.vainio@t-media.fi
Kristian functions as T-Media Relations' client executive. Kristian has an international background having lived abroad for the majority of his life as well as experience in both customer service and sales.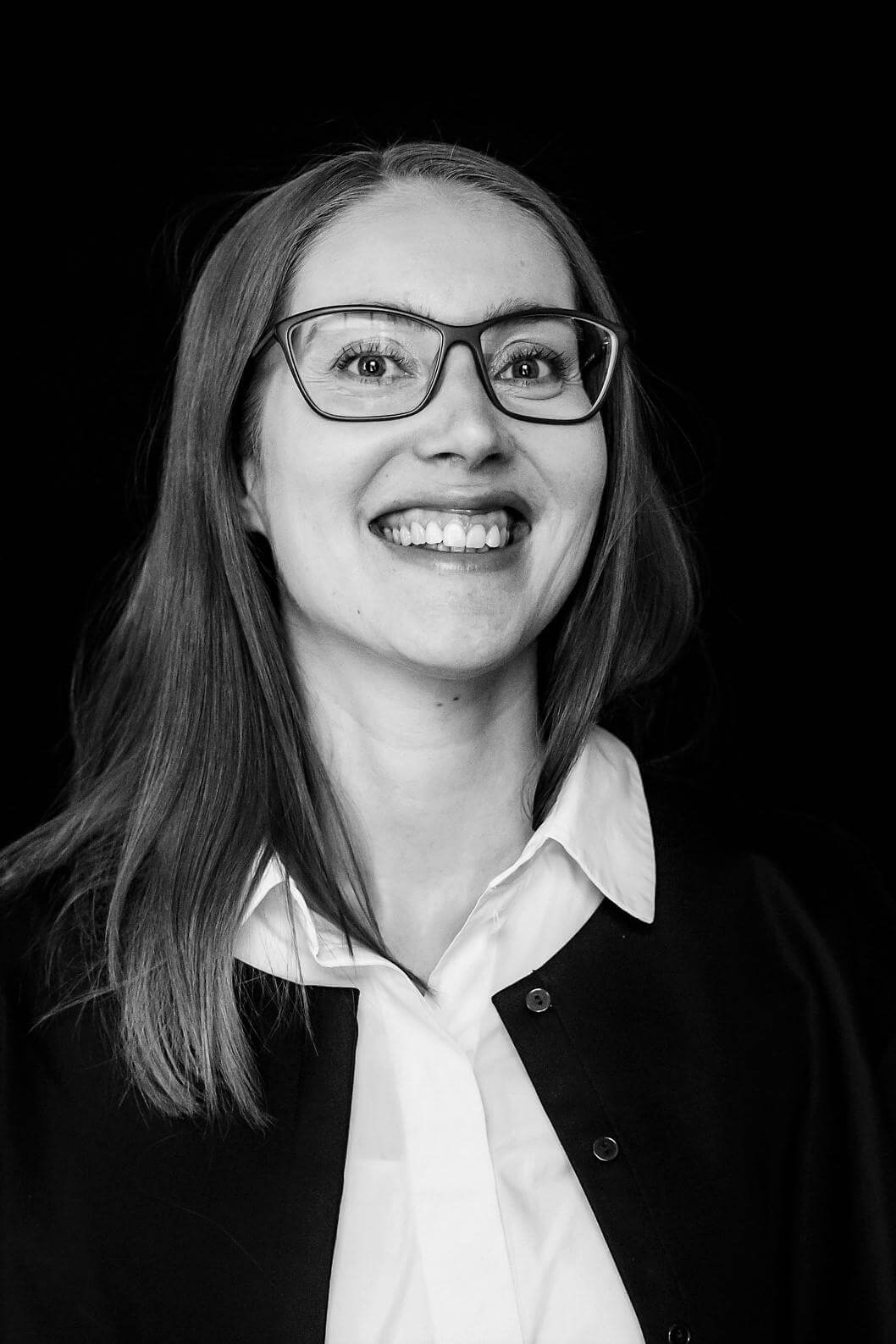 Reeta Sutinen, Research Manager
BBA, +358 40 5119936, reeta.sutinen@t-media.fi
Reeta is responsible for our reputation research projects, as well as the series of Employer Image and Kun Koulu Loppuu (When School Ends) studies. Reeta has long experience in the field, and has worked for TNS Gallup as a research manager and key account manager.
Essi Vesterinen, Research Manager
M.Sc.(Econ.), MA, essi.vesterinen@t-media.fi
Essi coordinates our multi-stakeholder research projects from data collection to final reports. She is also responsible for building the research reports for Media Barometer studies. Before T-Media, Essi has gained research and communications experience i.a. at Demos Helsinki and a Brussels-based NGO Creative District.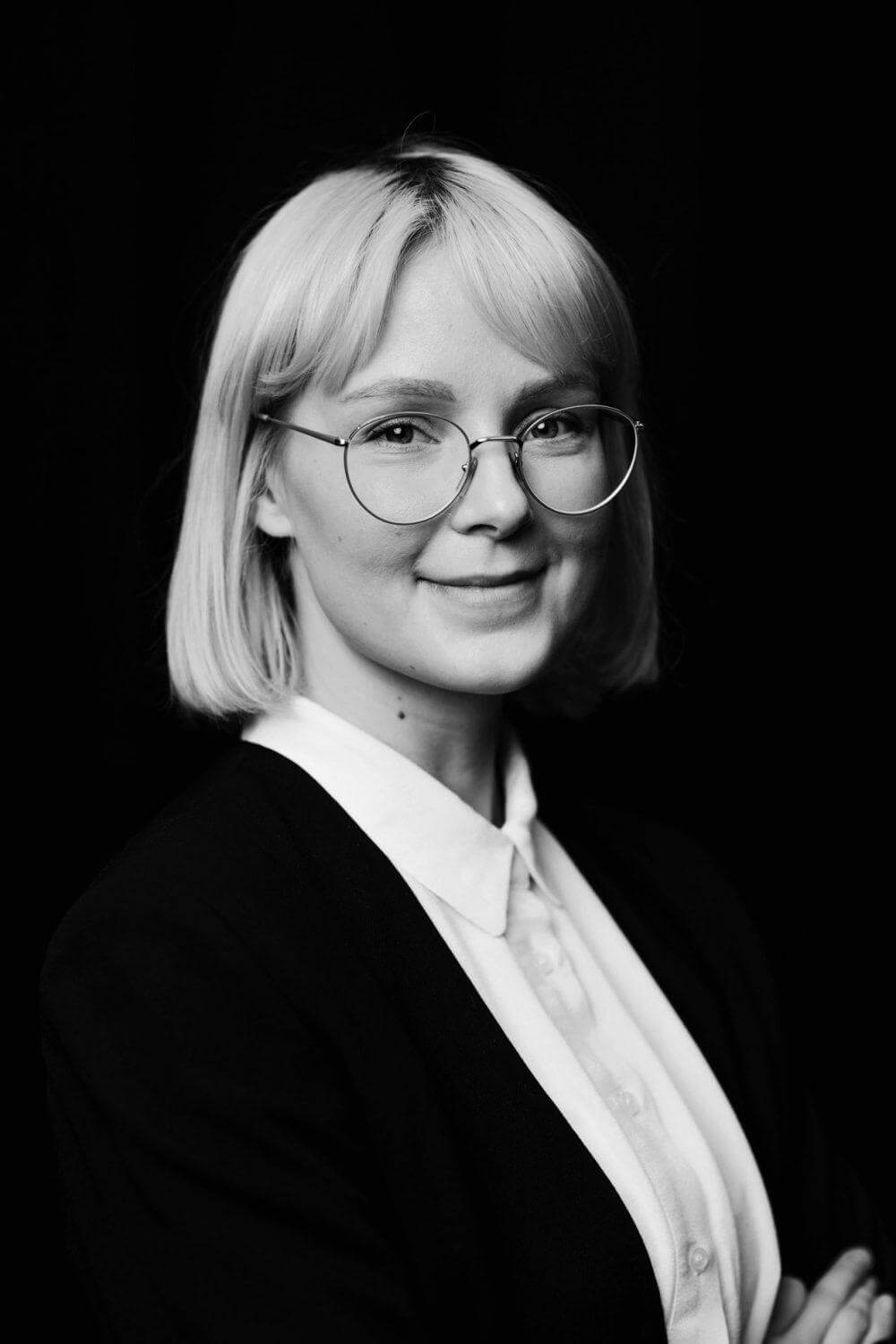 Tuuli Pohjola, Research Scientist & Account Manager
M.Sc.(Econ.), +358 44 054 0566, tuuli.pohjola@t-media.fi
Tuuli is in charge the planning and delivery of the customised research projects to our clients. She has worked in communications and consultancy services at the Confederation of Finnish Industries and Miltton.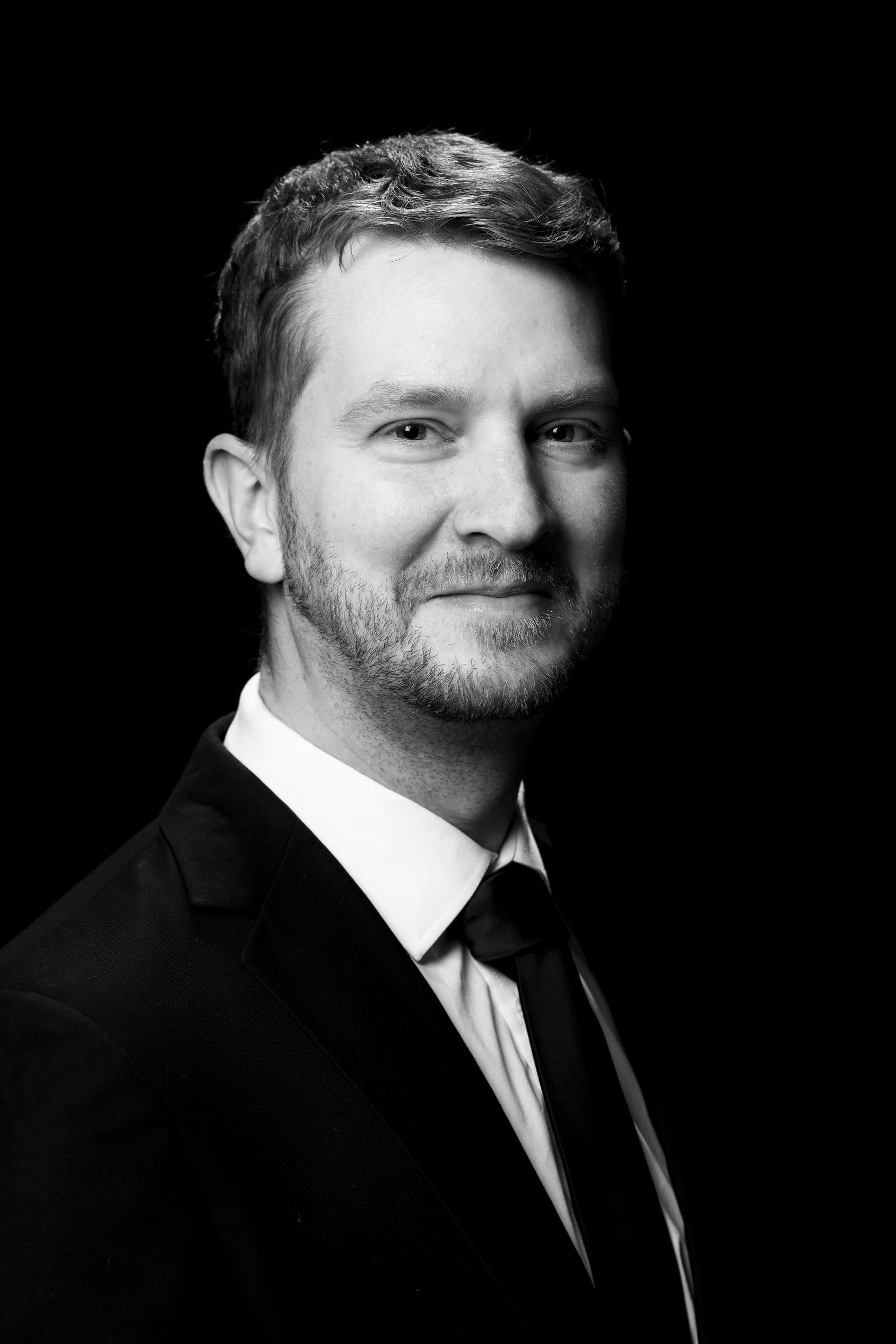 Joonas Tarpila, Senior Data Analyst
M.Sc.(Tech.), +358 50 530 3684, joonas.tarpila@t-media.fi
Joonas is responsible for the quantitative analysis of our research data, as well as the report design. Joonas's Master's degree in applied mathematics and his previous work experience as an insurance actuary, have secured him very strong analytical skills.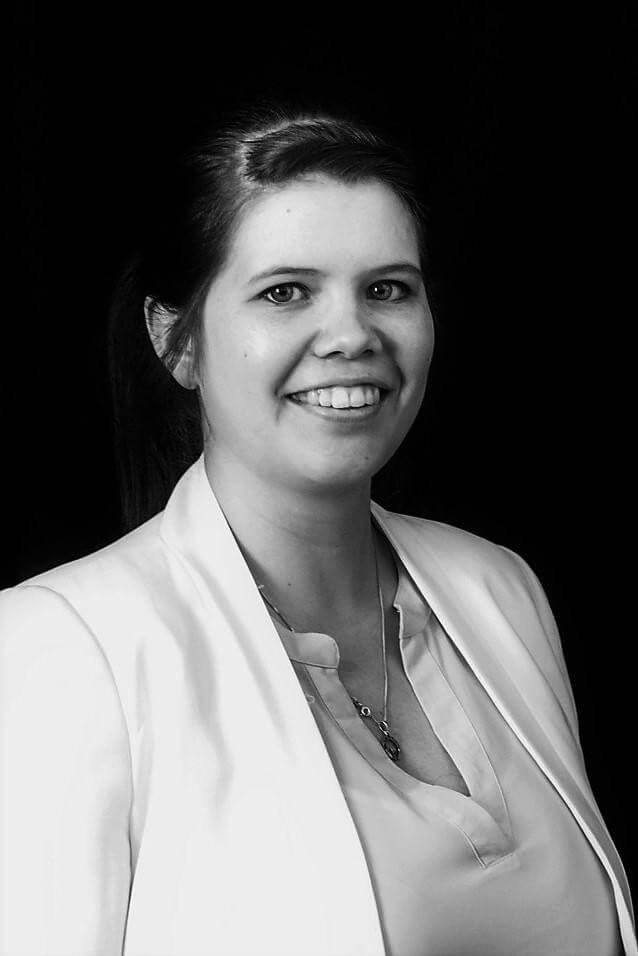 Mira Lindroos, Data Analyst
B.Sc.(Tech.), +358 40 086 3524, mira.lindroos@t-media.fi
Mira performs hands-on processing and analysis of our data to create customised reports for our clients. She has previously worked as a research assistant at HR4.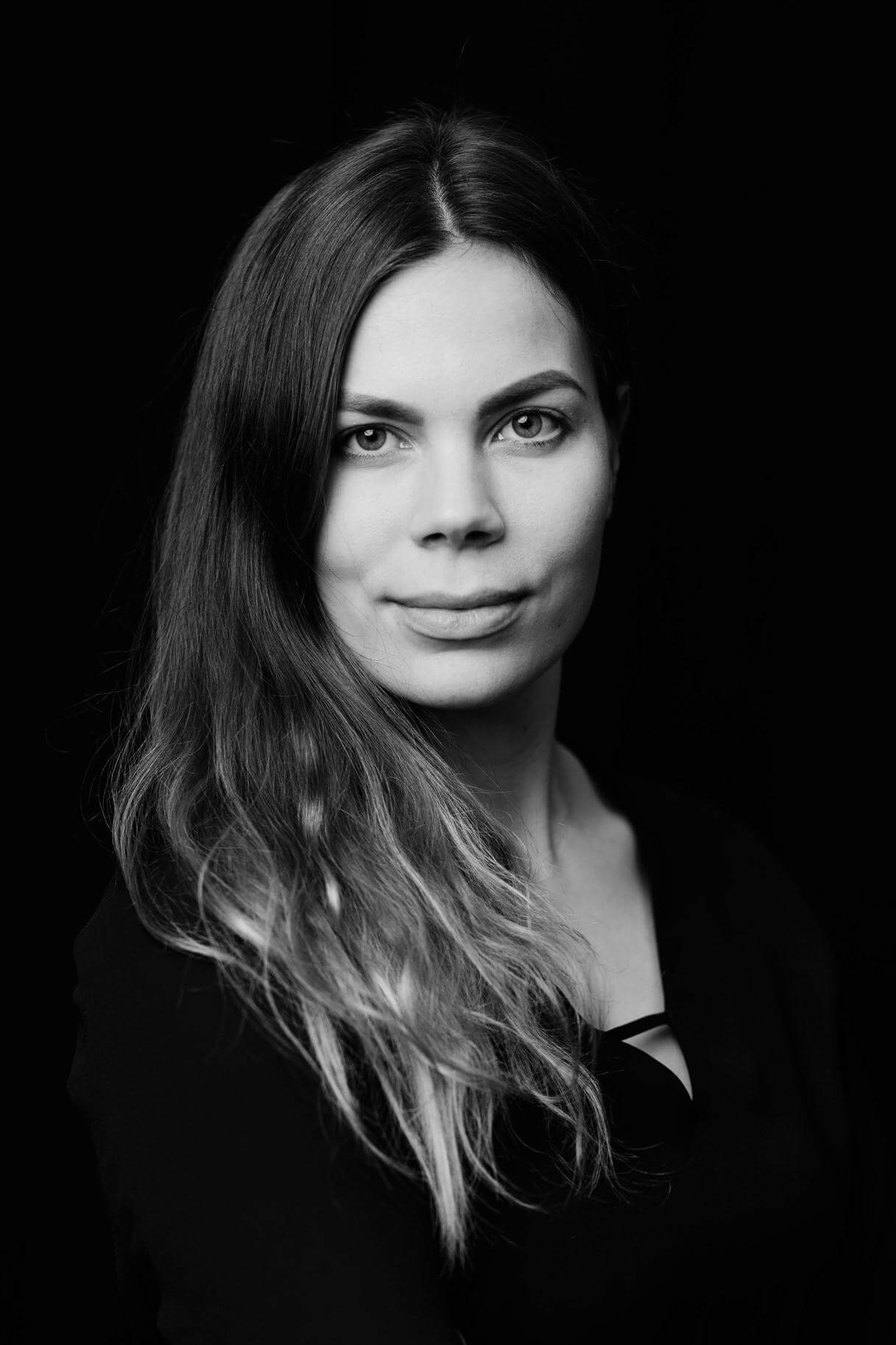 Inari Ojala, Junior Data Analyst
B.Soc.Sc. (Econ.), +358 50 523 1966, inari.ojala@t-media.fi
Inari is a part of our data team. Her tasks include statistical analysis of research data and compiling customer-specific reports alongside the research team. Inari currently studies economics at the University of Helsinki.
Vesa Vilenius, Executive Producer
BBA, +358 50 560 8488, vesa.vilenius@t-media.fi
Vesa is responsible for running and producing research based talent attraction marketing for industries, educational institutes and employers. Before T-Media Vesa has worked at HAMK University of Applied Sciences and NRJ Finland.
ANNE-MARI RAJALA, COMMUNICATIONS SPECIALIST & EDITOR-IN-CHIEF
BA, +358 50 324 3264, anne-mari.rajala@t-media.fi
Anne-Mari's primary duties lie in being an editor-in-chief and a producer in digital media contents. Anne-Mari has a diverse experience in digital communication be it as a producer, project manager, editor-in-chief or entrepreneur. Her widespread career has included almost 15 years as a journalist, mainly for Finnish Broadcasting Company Yle.
Elli Collan, Content Creator
+358 50 513 1161, elli.collan@t-media.fi
Elli has worked as a reporter, co-editor, and content provider at Radio Nova, Radio Nostalgia, Radio Aalto, and Helmiradio. Among other communication tasks at T-Media, Elli performs content and communications production for the Vastuullinen kesäduuni and Trainee.fi campaigns.
Siiri Huttunen, Content Creator
BA, +358 50 340 1305, siiri.huttunen@t-media.fi
Siiri works as a content creator for T-Media's communications services. She is responsible for the Responsible Summer Job campaign, where she creates text and video content for digital channels. She has previously worked at Yleisradio as an online journalist.
Charlotta Forsberg, Communications Trainee
B.Sc.(Econ.), +358 50 301 8234, charlotta.forsberg@t-media.fi
Charlotta is our Communications trainee and as such, she creates different types of content for the Responsible Summer Job campaign. Charlotta has worked as a Journalist before T-Media and studies Marketing at Hanken School of Economics.
CONTACT DETAILS
T-Media Oy, Eteläinen Makasiinikatu 4 A, 2nd floor, 00130 HELSINKI
Billing address, paper invoices: T-Media Oy, PL 36897, 00021 LASKUTUS
Online invoicing / OVT: 003710998441
Our online invoicing operator: OpusCapitaGroup Oy, identification number 003710948874