Dear Business or Technology Student!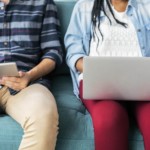 Welcome to the "Employer Image 2018" -survey. This survey will allow you to express your opinion on your future career and some employers.
Your answers will be completely anonymous and your data will be protected.
A travel voucher of EUR 500 and 5 gift vouchers worth EUR 50 will be drawn among the participants.
The survey is simple to complete and will take only 5 to 10 minutes.
Please give your answer by June 31.
You will find the questionnaire here.
The questionnaire is provided only in Finnish.
Best Regards,
T-Media Oy
If you have any questions concerning the survey, please contact: tutkimus@t-media.fi
---
Alla olevista linkeistä voit tutustua aikaisempiin, julkisiin tutkimuksiimme ja julkaisuihimme:
Kansan arvot 2017 -tutkimus: suomalaiset luottavat yhä vahvemmin kotimaisiin yrityksiin
Nokia sai anteeksi – maineella historiallinen nousu
Kun koulu loppuu -tutkimus: yliopistot edelleen lukiolaisten ykkösvalin
T-MEDIA OY
EVIDENCE BASED REPUTATION ADVISORY
ETELÄINEN MAKASIINIKATU 4 A, 2 krs. 00130 HELSINKI
&copy T-MEDIA 1997 - 2020