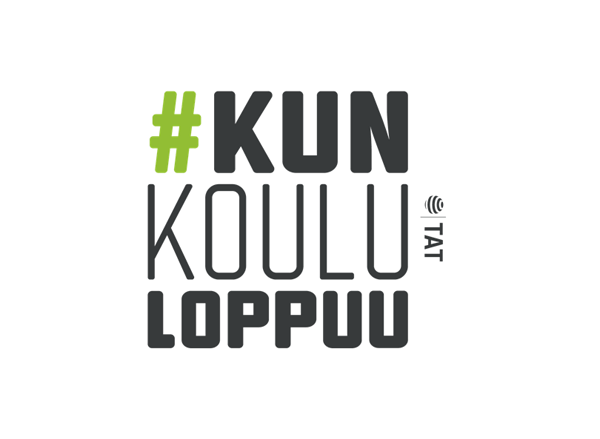 Kun koulu loppuu
Kun koulu loppuu (KKL, End of School) is a ground-breaking engagement campaign, providing both comprehensive school and high school graduates information about study, work and career options.
The freshly updated KKL website kunkoululoppuu.fi and the annual KKL magazine collate relevant study and career options into one place. They also offer insights on trending industries, and on the best colleges and universities.
The annual KKL Survey provides valuable insight on young people's study and career plans. The survey lists the best-reputed universities and industries. With the customised research report, you will gain visibility into how your industry or university is seen – and how the perception impacts your attractiveness as an industry, employer or educational institution. We also identify the key areas where your organisation can improve its attractiveness – and, of course, our acclaimed communications specialists will help you to interact with young talent in am impactful way.
Further information:
Vesa Vilenius, Executive Producer
BBA
vesa.vilenius@t-media.fi
+358 50 560 8488
T-MEDIA OY
EVIDENCE BASED REPUTATION ADVISORY
ETELÄINEN MAKASIINIKATU 4 A, 2 krs. 00130 HELSINKI
&copy T-MEDIA 1997 - 2018